About Us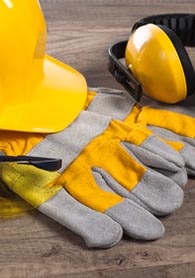 TWS Consultancy will provide cost effective, practical and straightforward Health & Safety advice and training to our clients. Our extensive experience enables us to provide a wide and varied range of consultancy services that are tailored to meet our client's exact needs. We are used to working on fast track projects providing accurate information and details on time and to an agreed budget.
Over the years we have gained expertise in many sectors including construction, warehousing, retailing, manufacturing, offices and education.
We are employed by Clients to enable them to comply with Regulation 7 of The Management of Health & Safety at work Regulations 1999. This states that Companies need to demonstrate they have access to competent Health & Safety advice.
Health & Safety can Add Value
Addressing Health & Safety shouldn't be seen as a regulatory burden; it can offer significant opportunities including
Increased productivity –employees are healthier, happier and better motivated
Reduced costs and risks – employee absence is lower, accidents are fewer; the threat of legal action is lessened.
Improved standing among suppliers and partners
A better reputation for corporate responsibility among investors
We are Part of you
Rather than working for you – we become part of your team, actively involving you in all health and safety projects. Regular feedback for our clients show a deep appreciation for that personal approach, professional integrity and our ability to deliver a completely bespoke solution to any of their Health & Safety problems.
As an external advisor we are there when you need us at a fraction of the cost of a full time member of staff. Contact us and we will come to you for a free consultation to discuss how we can help your company

WE ARE THERE TO REDUCE THE RISK TO YOU AND YOUR WORKFORCE

REALISTIC COST EFFECTIVE HEALTH & SAFETY ADVICE